A happy home....
.... for all sorts of random stuff. Faith, crafts, recipes, web development, woodworking...anything that's an interest of mine.
Size Owner Property Address Class Sale Date 10.35 WILDERNESS & COUNTRY PROP N OF HWY 37...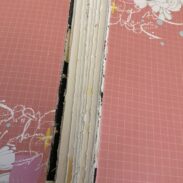 First, open up the book and find one side or the other where the end sheet (the paper lining the book cover and first page) may be separated a bit from the first...